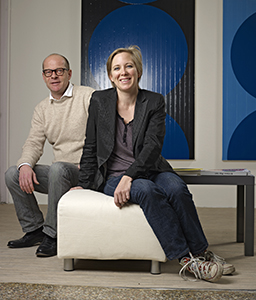 TMproject
21st century fine arts

naomi@tmproject.ch

Join us on

Office :
19 Avenue de la Jonction - 1205 Geneva
TMproject was founded 2009 in Geneva by Tracy Mueller, art historian and former assistant to ShContemporary fair and Art&Public gallery and Cyril Kerr, cultural activist, artist and curator.

TMproject features up-and-coming as well as established contemporary artists with no distinction of gender, origin or media.

The aim of the gallery is to promote art beyond its decorative qualities and present research and experimentation by artists issuing universal statements out of their respective surroundings.


A special emphasis is given to curating shows by producing original works.

After five years of activity in the Quartier des Bains, TMproject moved to Geneva's fast developing new art district, the Quartier de l'Etoile.